Size 1 $275
12"x16" Perfect for a wedding or graduation gift.
Give me colors, dates, names, symbolism, or a location, to commemorate a special day, memory, or accomplishment. This size piece can be produced in as little as 2 weeks.
Size 2 $500
2'x16" Memorialize that special place, space, or feeling.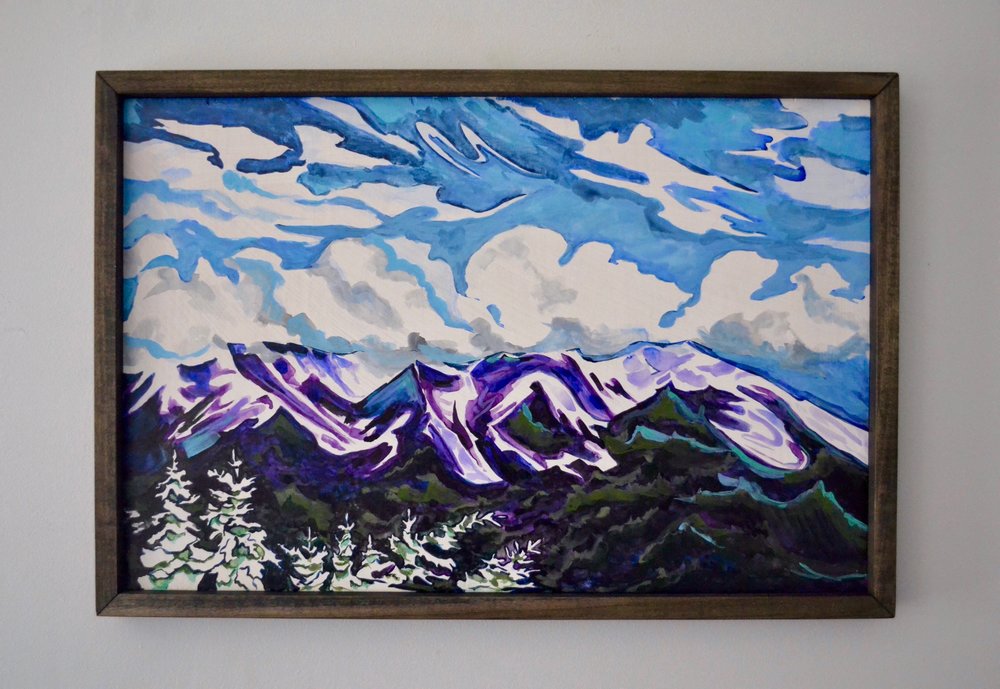 Size 3 $800
3'x2' Let me work with you to make a statement piece that represents you, someone, or somewhere you love.
Commissioned paintings require a 25% upfront payment.
Prices may vary depending on requested subject matter, detail & time.
All paintings come framed, with a stain option. Oak, white, natural or ebony. We now offer two different frame options. Standard, pictured above & a wider leveled option.
Sizes are flexible, and shipping is available. Let's work together to make something truly unique and special for you! Contact me!